October 2018 Newsletter
WELCOME
Since we last spoke, BOB has enjoyed some great craft beer at the Virginia Craft Brewers Fest and the Great American Beer Festival.
BOB has also been preparing for the upcoming North Carolina Craft Brewers Conference. If you are planning to be in the Winston-Salem area on Nov. 7, you can catch BOB pouring beer from Noon to 2:00 p.m. at a beer station at the conference. Stop by and have a beer with BOB!
BOB is excited to see what the remainder of 2018 holds, and is looking forward to working alongside all of you amazing craft brewers!
WHAT'S NEW
NEW 500ml Celebration Bottle
Introducing the American-made 500ml Celebration bottle, available for purchase on Beer.BuyOurBottles.com, or by contacting Ardagh Group directly.
Interested in a sample of the new 500ml Celebration? Request a sample today.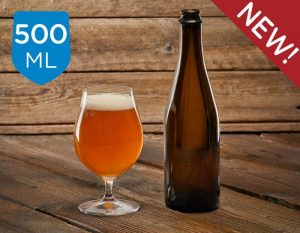 NEW Trust Icons
BOB has highlighted all of the reasons you've come to trust him, and put them into nifty, little icons on the website.

REQUIRED Resale Certificate or Tax Exemption Form
Thank you for updating your account information by uploading the required resale certificate or tax exemption form on Beer.BuyOurBottles.com. Effective immediately, customers are required to have a resale certificate or tax exemption form saved in their account to place an order.
BLOG FEATURE
There's a lot of buzz recently about barrel-aged beer, so BOB put together a few recommendations of barrel-aged beer to try.