With so many types of craft beer to explore, BOB has noticed a lot of buzz recently about barrel-aged beer. In fact, almost every brewery in America now offers a barrel-aged beer. Many craft brewers have experimented with different woods, aging durations and additions to the barrel, such as fruit and spice.
A barrel-aged beer is any lager, ale or hybrid beer that has been aged in a wooden barrel, or in contact with wood, to impart the unique character of the wood and/or to influence the flavor and aromatics of the craft beer. Although oak is probably the most popular wood utilized, some use apple, alder, and hickory, among others. The beer can be aged in a new barrel, or one that was previously used to age wine or spirits, or some use chips, spirals and cubes to the conditioning tanks that house the beer.
Your local beer store most likely has several barrel-aged beer offerings. If you haven't ventured out into the world of barrel-aged beer, here are a few recommendations from BOB.
Curmudgeon's Better Half by Founders Brewing Company
Originally bottled in 2012, Curmudgeon's Better Half is the fifth release in Founders Brewing Company's 2018 Barrel-Aged Series. This smooth, old ale brewed with molasses is aged in bourbon barrels that previously held maple syrup. I have to admit, this one had me at maple syrup. This brew is sweet, rich and utterly delicious. Curmudgeon's Better Half boasts a 12.7% ABV and 35 IBUs, and it's available in 12oz bottles, 750ml Belgian-style bottles and on draft.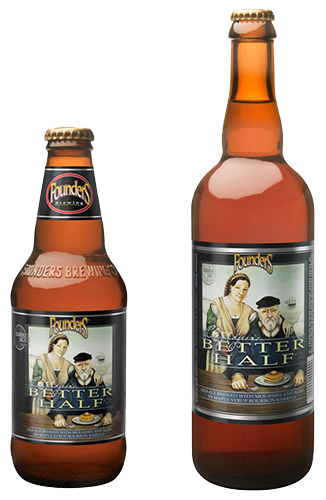 Bourbon Barrel-Aged Troegenator by Tröegs Brewing
Bourbon Barrel-Aged Troegenator is an alternative take on the original Troegenator, and is one you don't want to miss. After spending six months in bourbon barrels, this process has transformed the original Troegenator into a lush Double Bock with undertones of vanilla, oak and toasted coconut. With a 10.8% ABV and 25 IBUs, this brew is sold only in 375ml Cork & Cage Belgian-style bottles.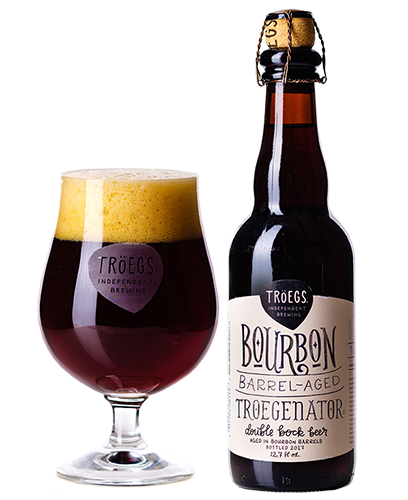 Whiskey Barrel Stout by Boulevard Brewing Company
Full-bodied, but approachable, Whiskey Barrel Stout is part of the year-round Smokestack Series lineup from Boulevard Brewing Company. This twist on the classic style has malted barley, rye, oats and wheat, with robust flavors of vanilla, espresso, whiskey, chocolate and roasted grain balanced by hints of date and plum. Roughly one-third of the final blend is freshly brewed beer, while the rest is aged for up to a year in whiskey barrels. Whiskey Barrel Stout boasts a 11.8% ABV and 32 IBUs, and is available in 500ml bottles.

Black Note by Bell's Brewery
Bell's Black Note Stout is a bucket list beer. As one of the most sought-after stouts in Bell's history, Black Note Stout is aged in freshly retired oak bourbon barrels for months. This brew combines the complex aromatics of Expedition Stout with the velvety, smooth texture of Double Cream Stout, resulting in malty notes of dark chocolate, espresso and dried fruits. Packaged in 12oz glass bottles, this brew has an unlimited shelf life.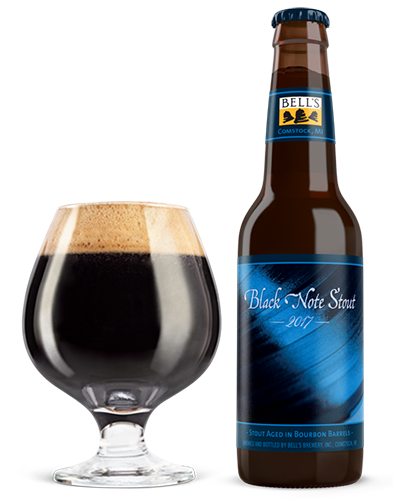 Glass Packaging for Barrel-Aged Beers
Breweries package barrel-aged beers in bottles because they offer great shelf appeal and brand differentiation in a premium, sustainable package. Not to mention, glass bottles are perfect for cellaring beer.
For years, many breweries used the 750ml glass bottle format for barrel-aged beer, because that size was ideal for sharing with friends. Recently, breweries are introducing barrel-aged brews in 375ml and 500ml formats because they provide a single serving size to beer consumers at a lower price point.
If you are looking for bottles to package your barrel-aged beer, BOB offers 375ml, 500ml and 750ml glass bottles that are made in the U.S. And, in the coming days, BOB will introduce a new 500ml bottle, so stay tuned for that announcement!
Cheers!