Hey! Thanks for stoppin' by to check out my blog. I'm BOB from BuyOurBottles.com, and making glass beer bottles is my passion. After talking with friends in the craft beer world, I learned that it can be difficult for craft brewers to find quality bottles in quantities that fit their needs. I wanna change that. How, you ask?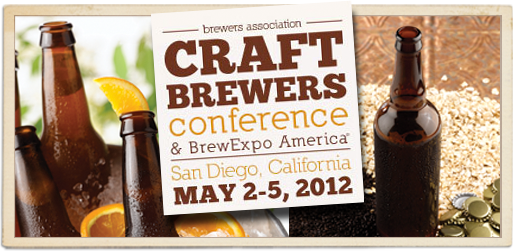 Well, with BuyOurBottles.com, you're dealin' with the guy who makes the glass bottles. So, if you have any questions, my team and I have the answers. Dig this: the bottles are being sold by the pallet – you don't have to order a full truckload (you'd rather use the space to brew your beer rather than warehouse a buncha bottles, right?). You even have the choice to pick up your order or have it delivered. Also, you can pay with your credit card or PayPal™ account – just another way I'm making it easier for craft brewers.
I'm headin' out to San Diego to officially launch BuyOurBottles.com at the Craft Brewers Conference from May 2 to May 5. If you're gonna be there, stop by booth #404 to meet me and my team. We're also celebrating the launch in the Verallia hospitality suite in the Town & Country Resort Terrace Salons 1-3 on Thursday, May 3 from 3:30 p.m. to 6:30 p.m.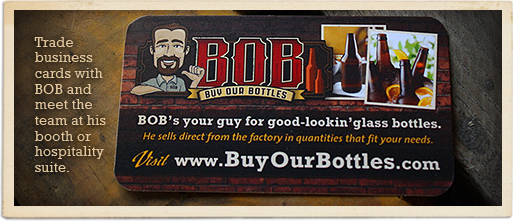 Lookin' forward to meeting you at the CBC and having a good time raising our glass to your craft.
Cheers!
BOB