June 2017 Newsletter
WELCOME
Thanks to all the craft brewers who stopped by the
Ardagh Group
booth to visit BOB during the 2017 Craft Brewers Conference. We enjoyed seeing everyone and appreciated your feedback on the
next bottle design
available from BOB. Stay tuned for updates as we plan to launch our new 375ml bottle in the future. Since returning from CBC, BOB has been busy making updates to the
website
.
What's New on BuyOurBottles.com
NEW BOTTLE – 12oz Flint, Twist-Off
Manufactured in the U.S. using 100 percent and endlessly recyclable flint glass, the 12oz Clear Peak bottle with twist-off closure is now available for purchase on the BOB site.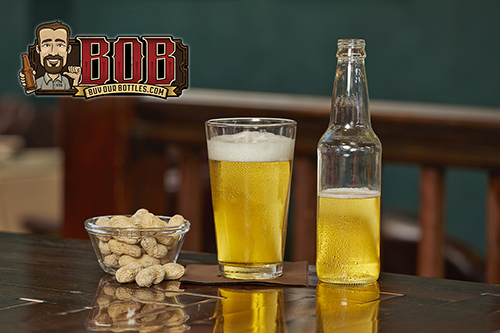 UPDATE – Pallet Height Revision for the Pinnacle Bottle
To better service our customers by offering improved pallet conditions when your shipment is received, as well as make it easier for you to unload and unstack, BOB made a revision to the pallet heights for the Pinnacle bottles. Check out this revision on the
BOB site
. Hopefully, we'll run into you at a local beer festival, or at the Great American Beer Festival in October! Cheers!
BLOG FEATURE
Now that summer is here, BOB's friends have their summer seasonal beers available. Check out
BOB's blog
as he shares five highly recommended craft beer summer seasonals that are perfect for your neighbor's bonfire or backyard BBQ.
BREWERY FEATURE
Better Kombucha
As Birmingham's first commercial kombucha brewer,
Better Kombucha
began in 2014 as a way for Owner Nancey Legg to combine her passions for family, community and nutrition. At Better Kombucha, they believe that an integral part of being better physically, mentally, and spiritually is related to what we put into our bodies, and that taking better care of ourselves makes us better people, and better people make better communities. Using the 12oz
Pinnacle
amber glass bottle from BOB ensures that the raw, unpasteurized culture is protected from UV light, helping Better Kombucha maintain high quality for its beverage and its brand. "Ardagh Group has provided great service and prices through BuyOurBottles, and having a distribution center just a few hours away ensures that we receive our shipment within a week of ordering," said Nancey Legg, Owner at Better Kombucha. Better Kombucha is on the ground floor of the burgeoning kombucha industry and currently services grocery stores, restaurants, coffee shops, breweries and juice bars throughout Alabama with six flagship bottled flavors.