In a previous blog, I introduced you to
Courtney Lambert
, whom many of you know from working with her the past several years. Courtney has accepted a new position as a National Account Manager within Ardagh Group, so you will still get to work with her, as long as you are buying glass bottles from BOB. I sat down with Kristen Revis, Customer Account Coordinator, to find out a little bit about her, since she will be your BOB contact going forward. Some of you may already know her, since she's been working on the BOB site the last few weeks. [caption id="attachment_1274" align="alignleft" width="500"]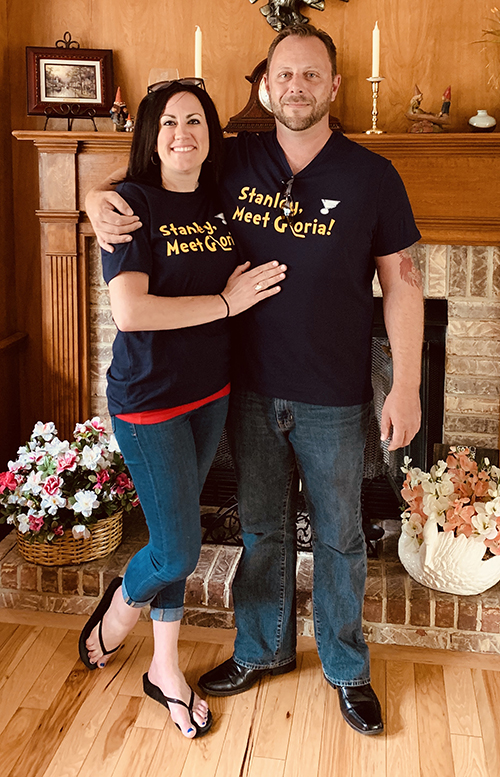 Kristen Revis and her boyfriend Colin Stears[/caption]
Tell us a little about yourself.
I joined Ardagh Group on January 3, 2019. Prior to that, I was the Director of Admissions at Lindenwood University for ten years. I also have experience in commercial recruiting, web marketing, design sales and radio sales. During my time at Lindenwood, I was involved in several Chambers of Commerce, on the Board of Directors at the YMCA and actively involved with our local Junior Achievement Chapter. In addition to Admissions, I was the Head Dance Team Coach of the Golden Line Dance Team. I have a bachelor's degree in Business Administration, with an emphasis in Marketing, and a master's in Education Administration. I also have my Specialist in Education in Instructional Leadership and am certified in Secondary Education. I have completed half of a second master's in Professional and School Counseling. What can I say? I'm a school nerd! Ha!
Tell us a little bit about your family.
I am the proud aunt of two nieces and a nephew who think that their Aunt Kiki is the best. I have a Beagle mix dog named Harley. I live in the house that my grandpa built, and my mom and uncle grew up in. We all live within 10 minutes of each other. I have five cousins and my great aunt and uncles that all live on the same street. We are all super close! I've been with my boyfriend for seven months and he has an awesome eight-year-old son.
What do you like to do when you're not at the office?
I love teaching dance, judging regional and national dance competitions, reading, traveling, cooking and working out. I also love sporting events. Go Cards! Go Blues!
What's your favorite style of craft beer?
American Pale Ale or Wheat
What inspires you?
Being able to help others succeed! When I see a dance student accomplish something that they didn't think was possible, this is an awesome reminder of why I try to make a difference in the lives of children.
Fill in the blank:
I once met…Mike Matheny.
If you could pick one superpower, what would it be?
The ability to fly.
What is the song title that best describes your personality?
Best Day of My Life or Girls Just Want to Have Fun.
In six words (or less), can you share some advice for people browsing the BOB website?
Have Fun & Drink a Beer! Cheers!