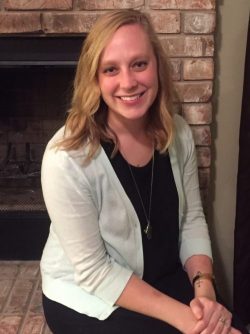 Specialist, Sales & Customer Service at Ardagh Group
When did you first start working at Ardagh Group?
I started working for Ardagh Group on June 25, 2012. However, I didn't begin working with BOB until a year later. Before I started with Ardagh Group, I was a student at the University of Central Missouri – Go Mules! I received a bachelor's degree in Graphic Arts Technology Management.
What are your job responsibilities?
Some of my job responsibilities include processing not only our BOB customers' orders, but also some of our full truck load quantity customers. I also answer BOB email and phone inquiries, send out samples, and make sure that our warehouses are stocked. I work closely with our manufacturing facilities, warehouse staff and transportation team to make sure the glass is produced and in the correct packaging, but also shipped in a timely manner to our customers.
What do you spend the majority of your time working on?
My time is very much split between our BOB customers and my full truck load customers. The past few weeks I've been spending a lot of my time ensuring we have the new 500mL bottles ready! Making new items available to our BOB customers takes a lot of planning.
What's the most interesting part of your day?
I really enjoy hearing and seeing new things that our customers are doing. When I have free time I like to follow customers on social media or visit their websites to get a better sense of their business.
Describe a typical day at work.
Each day is completely different from the next. That's another big reason why I like my job. There is not a dull moment in the craft beer world!
What do you like most about your job?
I love when I get to visit our customers! Obviously not all of our customers' products are sold in our market. So, it's rewarding being able to see and taste the final product. Each customer is unique, so it's fun to be able to see how they operate and meet the people who make it all happen!
How do you interact with BOB customers on a daily basis?
We receive a lot of emails and phone calls every single day. I am the main person responding via email. However, we have a group that answers the phone calls in our office.
What do you enjoy most about the people you work with?
The people I work with really feel like a second family. We genuinely care for one another. We work well as a team and have each other's backs. I couldn't ask for a better place to work!
What's your favorite craft beer?
This is such a hard question! I love seasonal beers and I'll try anything once. I hate choosing just one…it's like picking your favorite child, but I'll do it for BOB. I think my all-time, anytime favorite beer would have to be Boulevard Brewing Company's Tank 7 Farmhouse Ale. It is so good!
What do you like to do in your spare time, besides drink craft beer?
We will have a one-year-old in November, so he keeps us busy. When I do have free time, I really enjoy spending time with family and friends and going to the lake during the spring and summer months. Watching movies and bingeing on the latest Netflix show are pretty common occurrences at my house.
Do you have any famous last words?
Buy more glass!