Everyone is talking about the upcoming Craft Brewers Conference in Nashville. When discussing the topic of Tennessee's top craft beers, most people mention one of Music City's craft beer pioneers, Linus Hall, Founder/Owner of Yazoo Brewing Company.
Let's raise a bottle to Linus Hall as he shares his story, as well as some of his future plans for Yazoo Brewing Company.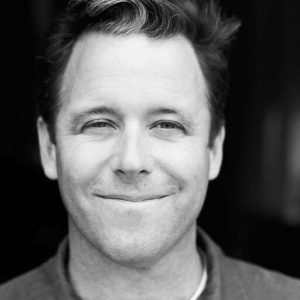 Tell us about some of your home brewing experiences in college.
Linus: I went to college at the University of Virginia, and my third year, lived with four other guys in an old farm house out in the country. Another guy and I started home brewing. We bought a kit from an ad in the back of Rolling Stone, and planned a party for when the first batch would be done. The beer was actually pretty good, except we had used table sugar to prime the bottles and after a few weeks, the beer began tasting like cider. My friend gave up on home brewing, but I kept at it.
What were some of the most important tricks of the trade that you learned during your internship with the Brooklyn Brewery?
Linus: I had an engineering background, and the American Brewers Guild had prepared me for the mechanics of brewing. But, only working in a brewery, especially around someone like Garrett Oliver, can teach you what ingredients and what specific parts of the process contribute each flavor in a beer. Brooklyn had its own distribution company then, and Garrett would send me home each night with a mixed six-pack of different classic beers from around the world, with instructions to come up with a recipe and process to replicate them. Since he usually had first-hand knowledge from having visited each brewery, the next day he would critique my work and tell me all the things I had done wrong. That was the most valuable part of the internship to me.
What made you decide to settle in Nashville?
Linus: I was working in my hometown of Vicksburg, Mississippi, in the rubber industry, waiting for my girlfriend to finish college. Eventually, we got married and moved to Nashville, where I landed a job with Bridgestone/Firestone as an engineer in one of their tire factories. When I decided to make a go at starting a brewery, Nashville seemed like a great place to be.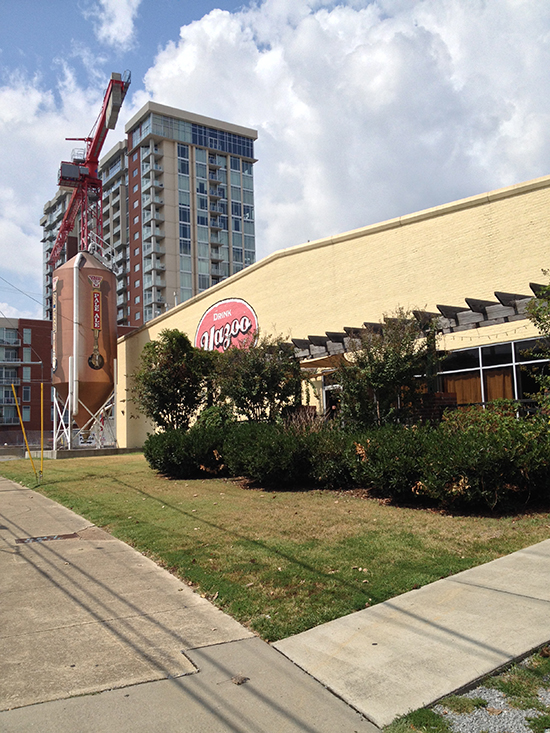 How has the craft beer scene in Nashville evolved since you opened Yazoo Brewing?
Linus: When I started, Yazoo was the only packaging brewery in the state, I think. Nashville had several good brewpubs, but if you wanted a craft beer, you had to go there. Now, middle Tennessee has more than 26 breweries. Many of them are focused on their taprooms, with only limited outside distribution. Overall, the explosion in the number of options and styles of beer has been great for Nashville. But, I think we are nearing a saturation point, where breweries that aren't making interesting, high-quality beers, or who are undercapitalized, will struggle.
When you look back to when you started the brewery, what stands out the most – good or bad – and have learned any lessons from that situation or experience?
Linus: We didn't know what we were doing, outside of making the beer. I guess if I had known what I didn't know, I would never have jumped in. There are two things I have learned. One, hire good people from the beginning – don't wait until you absolutely can't do it yourself anymore. Two, 99% of success is showing up and being prepared for good things to happen to you.
In hindsight, what were you most wrong about in planning the brewery?
Linus: I underestimated demand from the beginning. We met my five-year projections pretty quickly, and the initial business plan was out the window.
Can you tell us a little bit about what you have planned for CBC this year?
Linus: Our annual FunkFest will be the Sunday before CBC. We throw a party for sour and wild ale lovers at our barrelhouse, and invite other brewer friends to come and share their beers. It's limited to 500 tickets, so it may be sold out by the time this goes to press. Our taproom will be open extended hours all week, and we have several cool surprises and collaborations to share.
What's next for you? Any new releases coming up that you can share?
Linus: Our big news is that we are selling the property the brewery sits on now, in the heart of Nashville's rapidly developing "Gulch," and will be moving to a new location in the middle of 2019. So, that's a big project for us to manage.
What's the best part about being a craft brewer?
Linus: No matter how stressful or crappy the day just was, you can still enjoy a pint of what you just worked so hard for at the end of the day.
Linus Hall is a testament to what can happen to you with hard work and dedication. Remember, 99% of success is showing up and being prepared for good things to happen to you.
I hope you'll drop by Yazoo Brewing while you're at CBC and raise a pint to one of Music City's craft beer pioneers.
Cheers!