By: Paula Polei February, the month known for the most affectionate holiday – Valentine's Day. If you are still looking for a unique gift to surprise that special someone, or a chocolate-flavored craft beer to enjoy during a quiet evening in, I've compiled a list of beer-inspired ideas especially for you this Valentine's Day. If you're single and don't care, these gift ideas are also perfect for birthdays, anniversaries or just to buy for yourself.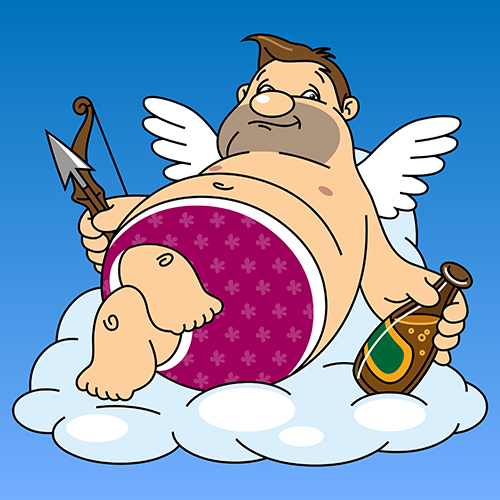 Beer Cap Map
Geographically keep track of all the craft breweries you've visited with this wooden wall map of the U.S. With pre-bored holes, you can display bottle caps from your favorite brews from around the country. Made in the U.S., the beer cap map is available for purchase from
UncommonGoods
for $35.00.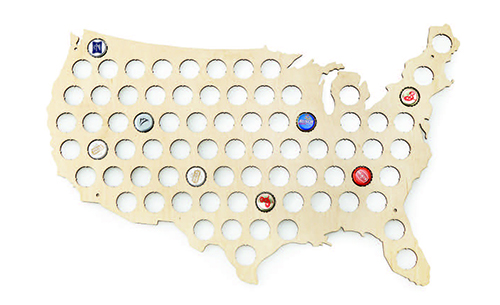 Photo courtesy of UncommonGoods
Craft Beer Cufflinks
These Harpoon Brewery cufflinks make the perfect gift for that special craft beer man in your life. These unique cufflinks, sized at 5/8 of an inch in diameter with a silver finish, are available for purchase from OffTheCuffCollection on
Etsy
for $25.00. Additional craft beer brands are also available for purchase.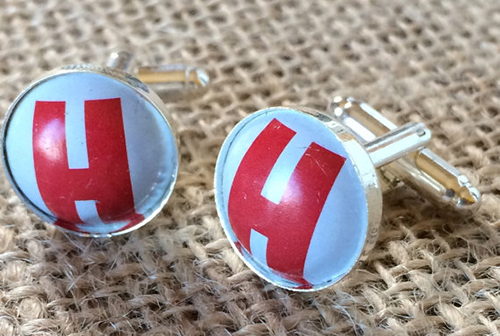 Photo courtesy of OffTheCuffCollection
Craft Beer Shirt
Rosie the Riveter knows that real women drink craft beer. This top is available for purchase from hopcloth on
Etsy
in hot pink and heather gray for $20.00 for sizes small through XL and $21.00 for XXL.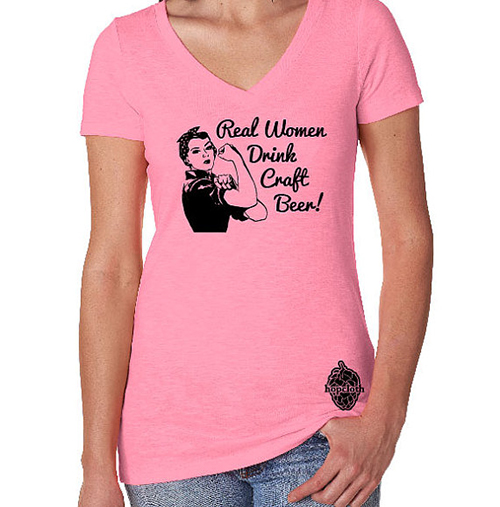 Photo courtesy of hopcloth
Monogram Wood Craft Beer Carrier
With a custom-engraved initial and stainless steel bottle opener, you can easily tote around six of your favorite bottled craft beers in this wooden beer tote in pine wood with rich, stained finish. This tote is available for purchase from
Home Decorators Collection
for $47.00.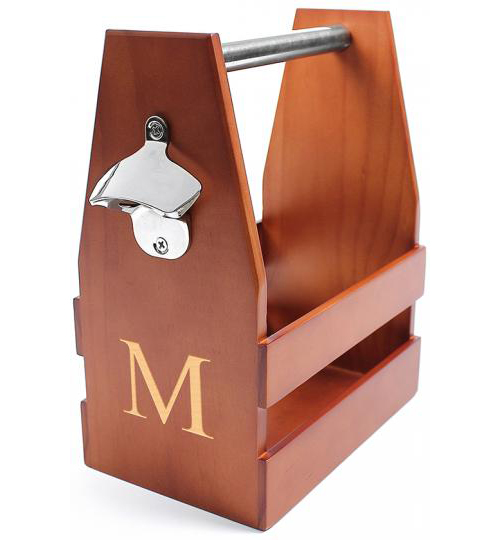 Photo courtesy of Home Decorators Collection
Give the Gift of Chocolate-Flavored Craft Beer
Who doesn't think of chocolate for Valentine's Day? Luckily for us craft beer lovers, there are several delicious chocolate-flavored craft beers on the market to satisfy your taste buds. Get creative this year and throw out those paper boxes of chocolate, and offer the deliciousness of chocolate-flavored craft beer while enjoying a fun, romantic night in. Here are some suggestions for the occasion:
Abita's Turbodog
– If your sweetheart likes toffee and chocolate, then this is the beer for them. With a rich body and color,
Abita's Turbodog
is brewed with Willamette hops and a combination of pale, crystal and chocolate malts.
Ore Dock Brewing Company's Porter
– This brew – recently a silver medal winner at the World Beer Championships – is a very smooth, drinkable, pitch black ale.
Ore Dock Brewing Company's Porter
has the same aroma and flavor of chocolate, with a kiss of Fuggle hops.
Southern Tier Brewing's Choklat
– This imperial stout brewed with Belgian chocolate is sure to please your sweetheart this Valentine's Day. Packing an intense chocolate kick,
Southern Tier Brewing's Choklat
has a medium bitterness with two varieties of hops and four types of malts. Be careful though, this brew boasts a 10% ABV. No matter what your plans are this Valentine's Day, we hope you'll take a moment to celebrate your love for that special someone while drinking your favorite craft beer (even if it isn't chocolate-flavored). Cheers!