Let's face it, true craft beer drinkers will travel for good craft beer, whether it's visiting their favorite breweries or attending their favorite craft beer festivals. Why should this summer be any different? If you are headed out for a road trip this summer, BOB has a few destinations in mind for you.
Founder's Brewing | Grand Rapids, MI
The second largest city in Michigan, Grand Rapids was named Beer Town USA from USA Today in 2015 and is home to
Founder's Brewing
. Founder's has been ranked in the top breweries in the world by
RateBeer.com
for the last five years, and they have won six World Beer Cup medals and three Great American Beer Festival medals. Stop by the Tap Room to enjoy a few cold brews while enjoying some live entertainment. On any particular day, you will find numerous beers on draft available only in the Tap Room, including their signature brew – Founder's All Day IPA. This naturally brewed IPA has a complex array of malts, grains and hops, balanced for optimal aromatics and a clean finish.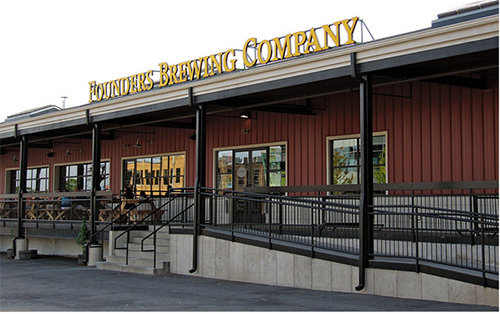 O'Fallon Brewery | Maryland Heights, MO
A west-central suburb of St. Louis, Maryland Heights is where you'll find
O'Fallon Brewery
, one of St. Louis' largest and oldest craft breweries. O'Fallon offers 20 beers on tap, including a variety of everyday beers and seasonals. Although O'Fallon is very well-known for its Pumpkin beer, while you're there, make sure you try the 5-Day IPA, STL Read and Wheach beer. Also, be sure to check out the O'Bar, a restaurant and Tap Room for beer enthusiasts offering original recipes.

Mother Earth Brewing | St. Kinston, NC
Mother Earth Brewing is a conglomeration of five rustic buildings in the downtown district of Kinston, North Carolina. Most well-known for its Weeping Willow Belgian-Style Wit beer, customers also flock to its Tap Room to enjoy Endless River Kolsh. Most recently, Mother Earth has experienced a huge popularity surge in its Oatmeal IPA. This IPA has flaked oats that provide a softer mouthfeel and hops that are all late addition and fermenter additions, which give the beer a big, juicy fruit flavor with very low bitterness. "We're proud of the focus on classic beer styles at Mother Earth Brewing," said Travis Quinn Director of Sales at Mother Earth Brewing. "Our thoughts are that if a beer style has been around for over 400 years, it has survived that long for a reason, and executing true-to-style examples of that beer are always at the forefront of what we're doing. This allows us to play a little with our R&D system and produce some unique one-off offerings with more non-traditional brewing ingredients like fruits and spices. Mother Earth is not just a name for us, it is very much a way of life."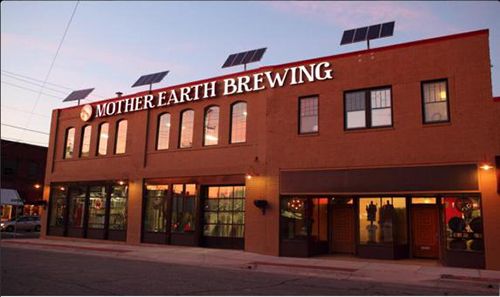 Hi-Wire Brewing | Ashville, NC
Home to the most breweries per capita in the United States, Asheville was rated one of "America's Best Beer Cities" in 2015 by The Huffington Post. While you're in downtown Asheville's Brew District, be sure to visit
Hi-Wire Brewing
. On average, Hi-Wire offers 17 rotating taps, with five of them being flagship beers that never change. The rest are rotating seasonal, sours, specialties, one-offs and pilot beers. Hi-Wire Brewing's flagship and seasonal offerings are brewed to be balanced and approachable. Hi-Wire loves brewing traditional styles that honor the heritage of its craft and pay respect to those who have crafted beer before them. Stop by Hi-Wire's tasting room to check it out for yourself.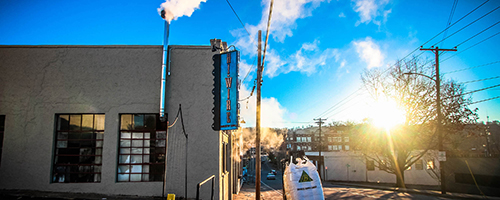 So, if you want to venture out, and are looking for something a little different, or maybe something a little closer to home, I hope you'll check out these great craft breweries along the way. But remember, always drink responsibly. Cheers!