September 2019 Newsletter
WELCOME
Since we last spoke, BOB has been busy enjoying craft beer at some amazing festivals around the U.S. Even though summer is coming to an end, BOB is looking forward to checking out some fall beer festivals.
BOB is excited to see what the remainder of 2019 holds and is looking forward to working alongside all of you amazing craft brewers!
Cheers!
NEW BOTTLES AVAILABLE
As you know, BOB is brought to you by Ardagh Group, one of the leading glass container manufacturers in the U.S. In addition to the bottles BOB offers, he thought you might want to check out three new stock craft beer bottles that Ardagh Group added to its online bottle catalog.
• 12oz Heritage with screw cap finish
• 12oz Stubby with crown (pry) finish
• 12oz Stubby with twist off finish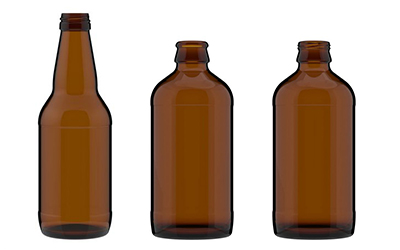 If you are interested in purchasing these bottles, you can contact Ardagh Group directly at 636.299.5495 or Marketing.Glass.NA@ardaghgroup.com.
CLEAR PEAK SALE
We all like a good sale, don't we? BOB wanted to give you a heads up about an upcoming deal he'll be running on the Clear Peak bottle. From Oct. 14-27, you can save 25% off your one-time purchase of Clear Peak bottles.
Stay tuned to BOB's Facebook and Twitter for details on the online discount code.
FAQs
BOB sat down with the customer service team to find out some of your most popular questions about the website. Here are your answers!
How do I get an instant quote?
Getting an instant quote from BOB is simple. From the Products page, just click on the bottle you want and click the "Instant Quote" button beneath the bottle description. From there, you'll input the desired quantity, zip code and choose your delivery options, then voila – you'll receive your instant quote!
Can I request a sample?
Did you know you can request a free sample of any of BOB's bottles? Just visit the "Contact Us" page and click the "Request a Sample" button to have bottle samples delivered right to your brewery.
How do I update my account details?
If you already have an account with BOB, simply login using the "My Account" link at the top of the website. Once logged in, you can check orders, view shipping settings and update various details specific to your account.