December 2019 Newsletter
WELCOME
What an exciting year 2019 has been for BOB!
Whether we ran into each other at the Sustainable Brewing & Packaging event, the Craft Brewers Conference or a Guild Conference, it's been a pleasure working (and drinking beer) with you.
BOB can't wait to see what's in store for the craft beer industry next year!
Cheers to 2020!
BLOG FEATURE
This holiday season, we hope you'll take a moment to reflect back on your year while taking time to wind down with loved ones. We appreciate your business and would like to thank you for a wonderful year. We hope your 2019 was great, and your 2020 is even better! Happy Holidays from BOB!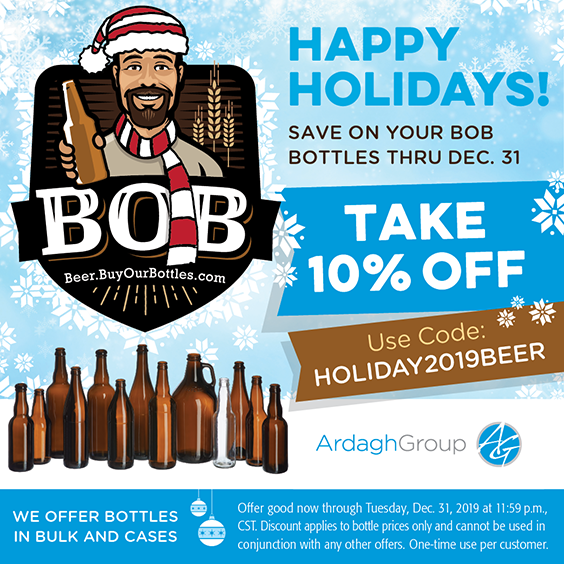 DID YOU KNOW?
You can request an instant quote.
From the Products page, just click on the bottle you want and click the "Instant Quote" button beneath the bottle description. From there, you'll input the desired quantity, zip code and choose your delivery options, then voila – you'll receive your instant quote!
Not sure on a bottle? You can request a free sample.
Visit the "Contact Us" page and click the "Request a Sample" button to have bottle samples delivered right to your brewery.