There's nothing more refreshing than fresh fruit beer during the summer. For many years, I held a grudge against fruit beer. Don't make the same mistake I did and turn your nose up at this style. Our nation's craft brewers are making amazing beer using fruit as an ingredient to amplify flavor, and they are totally rocking it. I wanted to share some of my favorite fruit beers, in hopes you'll try them, too (if you haven't already). So, prepare your palate for a fresh twist on some of your favorite fruits.
Wisconsin Belgian Red | New Glarus Brewing
A tapestry of flavor, Wisconsin Belgian Red is brewed with whole Montmorency cherries, Wisconsin farmed wheat and Belgian roasted barleys, lagered in oak tanks and balanced by Hallertau hops that are aged in the brewery for a full year. In fact, every bottle of Wisconsin Belgian Red has more than a pound of Wisconsin cherries! This brew is ruby red, with a medium body that is highly carbonated and has an intense cherry flavor. Most brewers favor mouth-puckering tartness over big fruit flavors, but New Glarus emphasizes the fruit first and the sour second.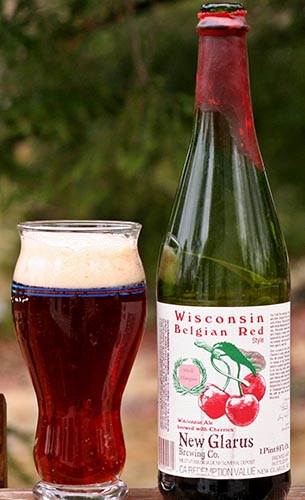 Raspberry Wheat | Alaskan Brewing Company
Boasting a gorgeous, deep pink-orange hue, Alaskan Brewing Company's Raspberry Wheat is an American-style wheat ale with an ABV of 6.5%. With nearly one pound of real red raspberries (a staple in the Alaskan diet) used per gallon, Alaskan Raspberry Wheat has the inviting aroma of fresh-picked raspberries. The flavor is light, with a raspberry tartness that balances the full-bodied wheat profile and malt sweetness, and is bigger than most traditional fruit beers. To top it off, this limited-edition brew is packaged in beautiful 22oz glass bottles.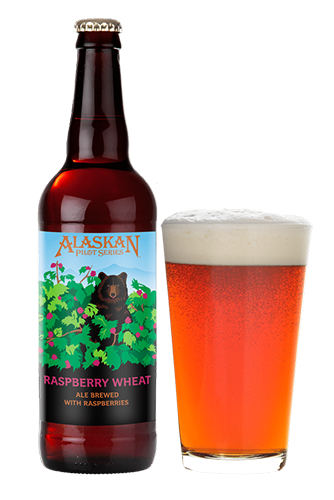 Blueberry Wheat | Abita Brewing Company
As part of its seasonal Harvest Series, Abita's Blueberry Wheat is available mid-August through mid-November. Brewed with a combination of pilsner and wheat malts, and hopped with German Perle hops, the brew has a low bitterness and 4.4% ABV. The wheat helps add a crisp, toasty malt flavor. After filtration, sweet Louisiana blueberry juice from local blueberries is added to the beer to give it the aroma and flavor of fresh blueberries.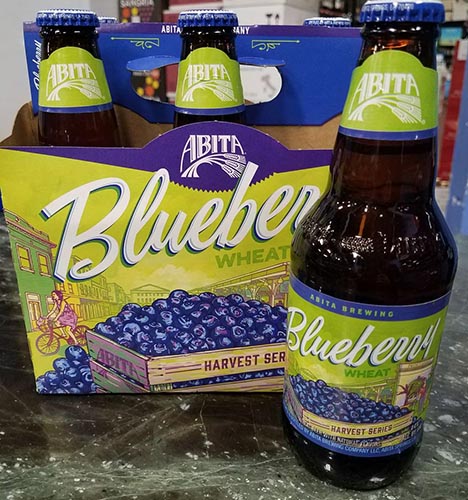 Blackberry Tizzy | Tröegs Brewing
Boasting a 10% ABV from Tröegs Brewing's Splinter Series, Blackberry Tizzy is a Pennsylvania wild ale fermented with blackberries, apricots and brown sugar. The beer is aged in Bourbon barrels with vanilla bean before being packaged in 375ml Belgian-style cork and cage glass bottles. This jam-colored brew has a nice berry aroma with flavors of tart berry and toasted coconut.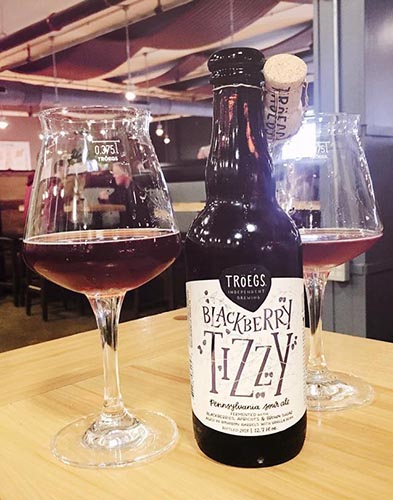 Strawberry Blonde | Shiner
Pale and wheat malts lay the foundation for Shiner's Strawberry Blonde, making it easy-to-drink with a crisp finish. The brewers at Shiner give it a refreshing infusion of fresh, homegrown strawberries from Poteet, Texas. Available in 12oz glass bottles, this brew is available now through the end of the summer.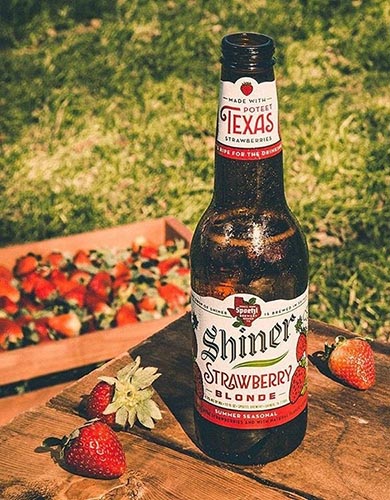 Whether you like cherries, raspberries, blueberries, blackberries or strawberries, these great fruit brews are ripe for the drinking. I hope you'll give one of these a try this summer.
Cheers!