By: Paula Polei Each year, many of us resolve to lose weight, save more money, or better ourselves in some way. This year, why not make a resolution to be nicer to our planet? In 2017, BOB would like to encourage you to make the commitment to be an environmental steward and recycle your beautiful glass beer bottles.
Why Glass Recycling is Important
Glass is truly an amazing product, setting the environmental standard for packaging with its 400-year record of safety in the U.S. Glass is 100 percent infinitely recyclable, with no loss in quality or purity. Glass bottles that are recycled are turned into new glass containers, and can go from the recycling bin to the store shelf in as little as 30 days! And, recycling glass has big environmental payoffs – saving raw materials, lessening demand for energy and reducing CO2 emissions.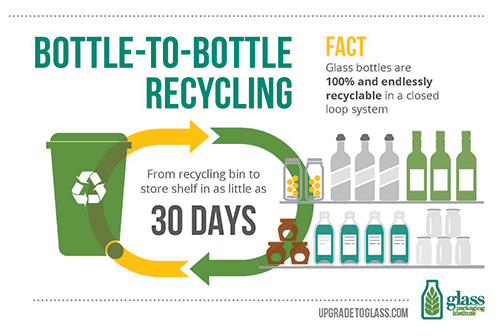 Glass Deserves Better Treatment
For the past two decades, America's recycling rate has remained steady at around 34 percent. So, why are all of our recyclables ending up in the landfill? For many Americans, recycling takes effort. Many Americans go without any curbside recycling. In addition, some municipalities have removed glass from curbside recycling programs, and instead send the glass to disposal in landfills. This trend is environmentally harmful, and also disengages and confuses people about recycling. The downfall of recycling affects each and every one of us. Without it, we are harming our environment, CO2 levels, manufacturing, job growth, the economy and international trade. It also results in more waste going into oceans and being ingested by sea life, thus even affecting our food chain.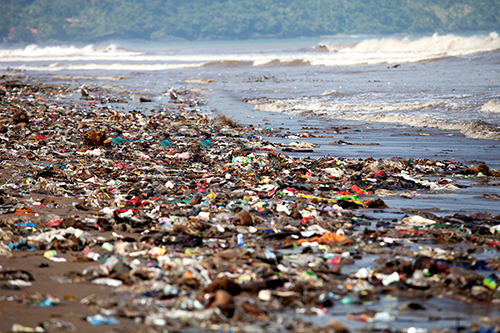 Making a Positive Impact on the Environment
Earlier this year, the
Glass Packaging Institute (GPI)
, Diageo ad New Belgium Brewing, as well as the glass processing and recycling industry, formed the
U.S. Glass Recycling Coalition
. The primary goal of the coalition is to help make glass recycling a successful industry and an efficient, convenient service for consumers. Hopefully, with the support of this coalition, glass recycling rates will improve in the U.S.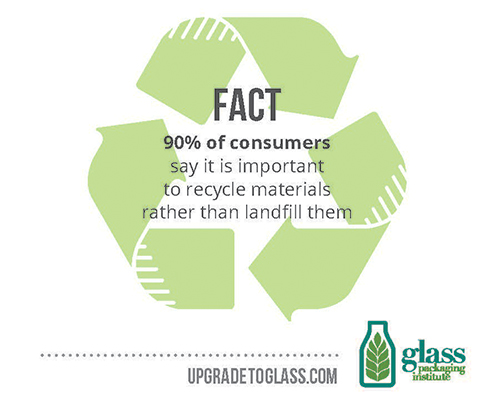 Four Ways your Brewery Can Help
Help spread the word on social media about the importance of glass recycling.
Have labeled glass recycling bins available at your brewery.
Hold a recycling event at your facility, asking customers to bring recycled bottles in exchange for craft beer samples.
Work with local and state officials to make sure you have glass recycling bins and drop-off locations available in your community.
Check out the
unique story
of how
Boulevard Brewing
helped make glass recycling a priority.
Where to Recycle in your Area
Not sure where to recycle where you live? For a comprehensive list of recycling locations in your area,
visit Earth911
. BOB knows how important environmental responsibility is to craft brewers. We hope that you will spread the good gospel and encourage your friends, neighbors and customers to recycle those beautiful glass beer bottles. Ask them to make a resolution to recycle in the New Year! Cheers!