On the ninth day of Christmas, my craft brew love gave to me...
9 Friends-a-Grinning!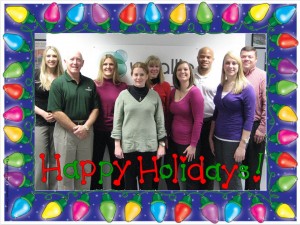 BOB can't do it alone, and luckily he doesn't have to. Our dedicated sales team works daily to ensure we meet your needs. Inventory, pricing, forecasting, troubleshooting, marketing, and customer service are just a few of the things you'll find these great people managing on any given day. We love craft brewing as much as you do, and we recognize that your hands are the ones that keep the industry wheels turning. We're excited to serve you so we all can continue to enjoy the business of BEER!
(Pictured from left to right: Danielle, Bob, Silvia, Jennie, Nancy, Katie, Drake, Courtney, and Matt)