On the second day of Christmas, my craft brew love gave to me...
2 Plants Producing!
[caption id="attachment_105" align="aligncenter" width="300"]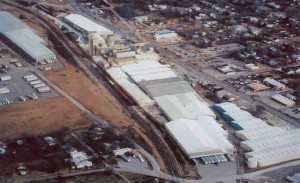 BOB's Sapulpa, OK Plant
The first-rate quality of BOB's glass bottles is the product of two highly-sophisticated glass manufacturing plants in Sapulpa, OK and Burlington, WI. Strict quality control measures along with specialized machinery and highly-trained personnel keep glass bottle production flowing at an unbelievably fast rate while minimizing any defects. Seeing our plants in action is an almost surreal experience.