On the twelfth day of Christmas, my craft brew love gave to me...
12 Crafts-a-Crowning!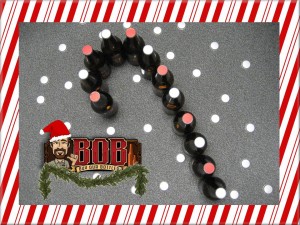 No matter the size or style, all of BOB's bottles accept a standard 26mm crown. If you're lucky enough to have an automatic filler/capper, you're likely already crowning bottles with speed and accuracy. However, if you're using a hand-operated capper, guarantee an airtight seal every time by making sure:
• the bottle is on a flat surface
• the cap is centered on the finish of the bottle
• you apply firm, even pressure with your capper
Proper capping makes for a protected and fully-carbonated beer. And don't forget BOB's Celebration 750ml accepts a cork and cage as well for those super strong brews.
HAPPY HOLIDAYS FROM ALL OF US HERE AT BuyOurBottles.com!