By: Paula Polei I want to take you back in time. My first real beer show was the Great American Beer Festival and I was pretty new to the craft beer scene. Being a little naïve, I was fearful of sampling any dark craft beer because I thought it would be too rich and filling. In fact, I was dreading the moment when one of my colleagues would ask me to sample a dark brew. Like myself, many people believe that dark beers are rich, heavy and full of calories. Unfortunately, sometimes beer is judged by the color of its malt. Not all dark beers are heavy, bitter and full of calories. In fact, the color of a beer is directly related to its malt content. When the brewer adds more roasted, toasted, or caramelized malt to the mixture, a darker beer results.
The Malt Wheel
Any maltster will tell you that the art of brewing beer starts long before the mash or boil. It begins in the barley field and continues to the malt house where barley is turned into malt – one of the fundamental ingredients of craft beer. The following malt flavor wheel is a great reference point.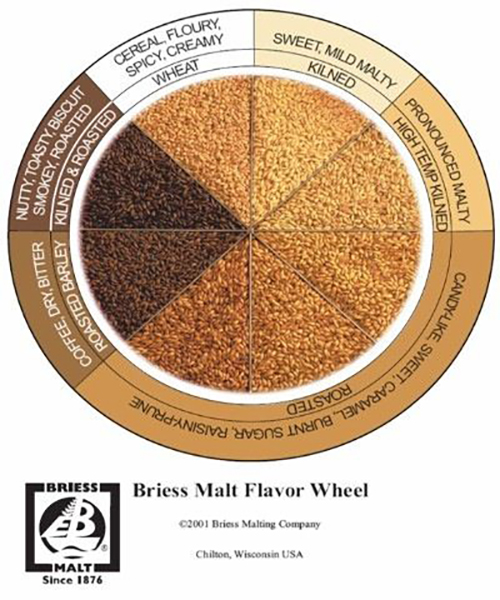 What you should know:
Light roasted malts produce straw and golden colored brews and have a biscuit flavor
Medium roasted malts produce amber and copper colored brews and have caramel and nut flavors
Darker roasted malts produce brown and light black colored brews and have chocolate and coffee flavors
Heaviest roasts produce black colored brews and have more of a burnt flavor
Try a Drink on the Dark Side
Let's face it. Many people prefer light-colored lagers. But, don't be so quick to judge. If you haven't tried a dark beer, you should give it a try. Here are a few recommendations from BOB. If you are looking for something smooth, moderately crisp, light in body and highly carbonated, then BOB recommends Sprecher Brewing Company's
Black Bavarian
. This brew is well-known for its distinctive flavors and aromas of coffee, caramel and chocolate, and has a superb renowned smoothness.

If you are contemplating trying a stout and you are a coffee lover, then BOB recommends Bell's Brewery's
Java Stout
. Using a fresh, custom blend of roasted coffee beans, this dark, roasty stout is highly drinkable.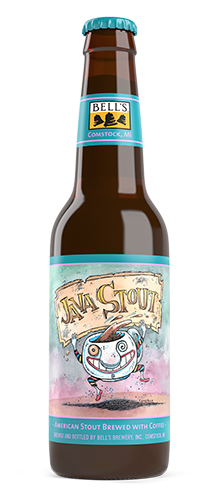 Another great brew to try is Founder's Brewing Company's
Porter
. The aroma is sweet with a strong chocolate and caramel malt presence. This brew has a very balanced taste with just the right amount of maltiness for a beer that packs this much flavor.

The moral of the story is, don't fear the dark beer. BOB promises you that there's a dark beer out there for every unwavering light beer drinker. Be brave and try a drink on the dark side. Cheers!