By: Paula Polei I must admit, Halloween is one of my favorite holidays. Crisp air, pumpkins, scary movies, costumes and pumpkin craft beer. I know some of you have no desire to drink pumpkin craft beer. For those of you haven't ventured out into the realm of pumpkin-flavored beer, it's time to do so. From ales, stouts, porters and pilsners, pumpkin beer is alive! Today's pumpkin beers are different that the pumpkin beers that were produced in the early days of the American colonies. Colonists used pumpkin and squash as the fermenting agent, because malted barley was so scarce. Once malt became more readily available, it replaced those alternatives. In 1985, American craft brewers were formally introduced to the pumpkin beer style, thanks to the first batch of pumpkin beer brewed by Bill Owens, then-owner of
Buffalo Bill's Brewery
, using a gourd from his own yard. Finding the result not so flavorful, he added pumpkin pie spices like cinnamon and cloves until the batch was just right, naming it America's Original Pumpkin Beer. Modern pumpkin beers tend to aim for more of a "pumpkin pie in a glass" taste, using spices such as nutmeg and cloves. Since the variety of pumpkin-flavored beer varies from region to region, here are a few recommendations you might consider trying, if they are available in your neck of the woods:
Pumpkin Ale | Schlafly Brewing/The Saint Louis Brewery | Saint Louis, MO
BOB has mentioned this beer before, but it's still at the top of his list for pumpkin beers. Schlafly's
Pumpkin Ale
is basically pumpkin pie in a bottle. This pumpkin ale is brewed with pumpkin and butternut squash and spiced with nutmeg, cloves and cinnamon. It has a nice, smooth flavor, so even when drinking a few of these, you won't feel like your taste buds have been coated in pumpkin spice.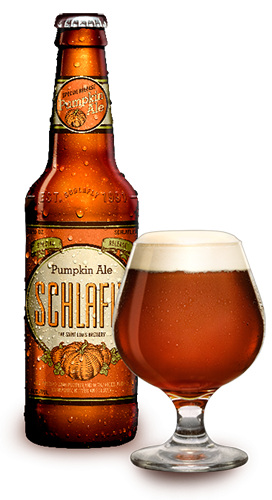 Pumpkin Lager | Hi-Wire Brewing | Asheville, NC
Hi-Wire's
Pumpkin Lager
is a Vienna lager blended with an American pumpkin beer, available in 22oz bottles. Brewed to 6% ABV, this malty beer is brewed with pumpkin purée, cinnamon, ginger, nutmeg and allspice, but has a smooth, clean finish. This brew has the perfect flavor for cool weather.

Spooky Tooth Imperial Pumpkin Ale | Fat Head's Brewery | Middleburg Heights, OH
Spooky Tooth
rocks the pumpkin pie flavors, while packing a nice dose of alcoholic heat with a 9.0% ABV. The pumpkin notes leads up front, followed by sweet malt, pie crust and brown sugar. This brew is sure to keep you warm on those chilly Fall evenings.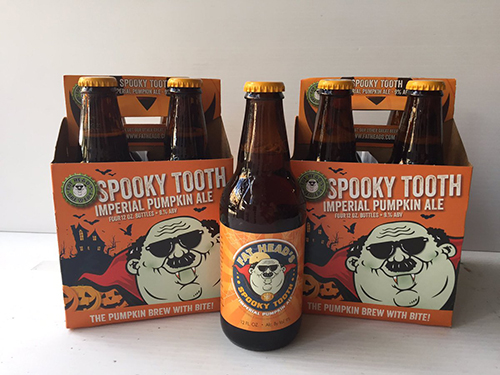 Imperial Pumpkin | Harpoon Brewery | Boston, MA
Save the strongest for last! Harpoon's
Imperial Pumpkin
is half imperial stout, half pumpkin ale, available in 22oz bottles. It has aromas of dried fruit, chocolate and freshly baked pumpkin pie. However, with a boasting 10.5% ABV, this full-bodied stout packs a punch!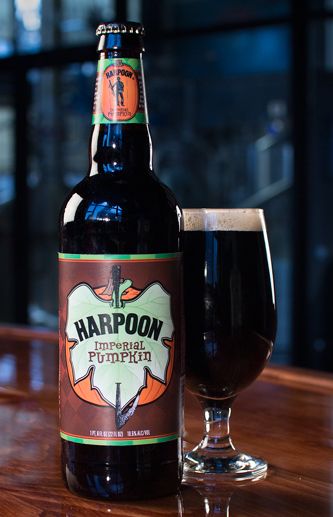 With more than 400 pumpkin beers to choose from today, craft beers may not taste anything like their beer's colonial ancestors. But, we will say a toast to our great colonial ancestors as we raise our bottle to these great pumpkin beers! If you get a chance to try any of these beers, or if any of these are your current favorite fall beers, drop BOB a line and let him know your thoughts. Cheers!