By: Paula Polei Happy New Year! January marks the first official month of the year when everyone starts to change their way of thinking, living and, well, just plain being (for a few weeks, at least). Everyone has the drive to be better and do better with that first-of-the-year burst of energy we all get after the holidays. This year, instead of centering all of my New Year's resolutions on things like working out more or taking more time to myself, I pondered ways I could help make a difference in the craft beer world. What better way to start than by expanding your love and knowledge of craft beer? Encourage those around you to add one or all of these resolutions to their list to get started.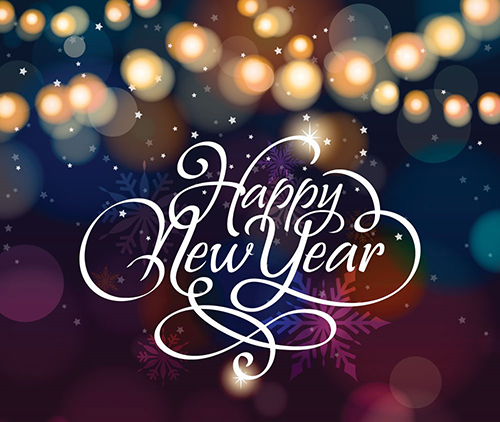 Make time to experience a beer festival, or two. The two biggies are the Great American Beer Festival and the Craft Brewers Conference. In 2016, the Great American Beer Festival will take place in its native city of Denver, while the Craft Brewers Conference will call Philly home this year. If you don't have the budget to make it to one of these larger events, try heading to a local beer festival near you. View a complete list of festivals here.


Try something new and different. Breweries are launching new styles all the time, so don't be afraid to try something out of the norm. For the longest time, I would only drink wheat ales. But, one day I ventured out of my comfort zone and tried an IPA. I had no idea how much I would love the intense hop flavor. Now, I've tried several styles and haven't looked back. Expand your taste buds, and your horizons!


Tour a brewery. One of the coolest things about craft beer, is that you have the opportunity to meet the people who make the beer. The first time I toured a brewery, I was floored by the amount of love that goes into each bottle of craft beer that is brewed. People that make craft beer are some of the nicest, funniest people you'll ever meet. And, don't use location as your excuse to not tour a brewery. According to the Brewers Association, approximately 75% of adults ages 21 and over live within 10 miles of a local brewery. Visit craftbeer.com to find a brewery near you!


Try cooking with craft beer. Craft beer can add a unique kick to your everyday recipes. A splash of craft beer can add lots of flavor to your favorite recipes. Different beers pair well with different foods. Craft beer can add a rich, earthy flavor to soups and stews (perfect for this time of year), while beers with a sweet flavor can add depth to your favorite desserts. If cooking with craft beer is unfamiliar territory for you, check out the beer and food pairing chart on craftbeer.com. It's an excellent resource for what styles and flavors pair best with what dishes.


Introduce a friend to craft beer. We all know someone who's so used to drinking their typical adult beverage that they are apprehensive to make the switch. The other night when I was out with my friends, I encouraged them to try something new and different. They were pleasantly surprised when they did. Everyone's taste buds are different, so don't always listen to what everyone else thinks about the brew.

Whatever your resolution(s) this year, we hope you'll take time to enjoy yourself, live in the moment and try a few of these suggestions for joining the craft beer movement in 2016. Cheers!