By: Paula Polei
Like many of my fellow craft beer drinkers, I'm excited about the Craft Brewers Conference in Philly next month. I've been to Philly once before, but embarking on the city with craft brewers – it doesn't get much better than that!
For our next Brewery Spotlight, I thought we'd pay homage to "The City of Brotherly Love" by spotlighting one of the city's neighboring craft beer breweries. Located just 35 minutes outside of Philadelphia, in Yardley, Pennsylvania, Vault Brewing officially opened its doors on Oct. 11, 2012 (yeah, that's right, 10.11.12). In March 2012, brothers James and John Cain, along with their father Jim, decided to completely overhaul what used to be the Yardley National Bank (originally constructed in 1889) building and turn it into a brewery.
What's the story behind Vault Brewing's name/brand?
We are a brewpub located in a bank that is more than 120 years old. We have repurposed the original bank vault into a cold cellar where we serve our cask conditioned ales, and age our bigger beers. Our symbol is taken from the device in the vault known as a ventilator switch, which brings in fresh air in the event that someone accidentally got locked behind the massive, 8,000 pound door, intentionally or not.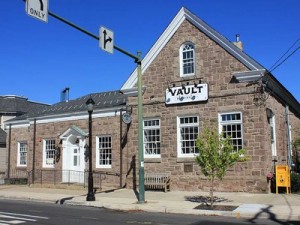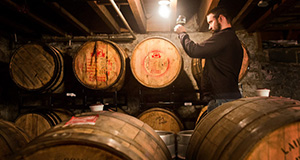 What makes Vault Brewing unique?
We strive to create an experience for our customers that transcends the brewpub with our inviting, convivial atmosphere. We have no TVs, no fried food and excellent pizzas made in our wood fired oven. Add to that a vibrant live music scene with an emphasis on jazz, and Vault is a distinct brewpub experience. Our beer is always whole flower hopped and unfiltered without any adjuncts or process aids. We serve honest beer with a reverence towards world class beer styles.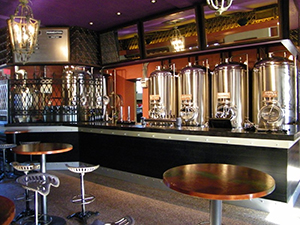 Where do you see Vault Brewing in the next five years?
We are in the middle of building out a production facility, which will enable us to bring the Vault experience to bars and homes in the Philadelphia region and beyond.
If you had a list of best-kept craft beer secrets (websites, books, etc.) you'd recommend, which would you include and why?
The forums of probrewer.com are invaluable for the shared experience of thousands of helpful, knowledgeable, and worldly brewers. In addition, braukaiser.com has a wealth of technical information for a beginning brewer trying to learn the science of brewing beer.
What tips can you recommend that you'd only share with a close friend (and everyone reading this blog)?
Sodium goes a long way in rounding out the flavors of malty and dark beers – think salted chocolate or caramel.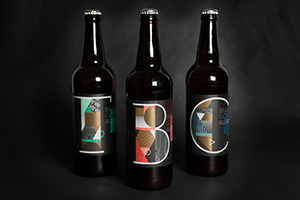 Providing an atmosphere similar to the speakeasies of Philadelphia, Vault Brewing doesn't consider themselves a bar, a pub, or a traditional brewery. Their goal is to re-envision the concept of a brewpub and create an experience that is truly unique.
If you have a chance while you're at the Craft Brewers Conference, stop by Vault Brewing for a pint and some wood-fired pizza while you're in the vicinity.
Cheers!