By: Paula Polei This year's
Craft Brewers Conference
(CBC) in Philly was truly an amazing experience. When compared to last year's event in Portland, the 2016 CBC was very different. BOB upgraded our exhibit space and gave away some awesome prizes, including BOBble heads, beer bottle koozies, beer tasting glasses and Big Green Egg smokers.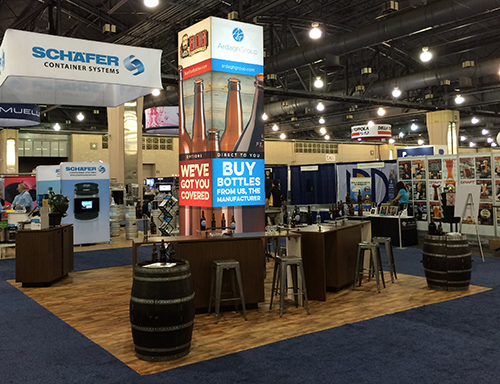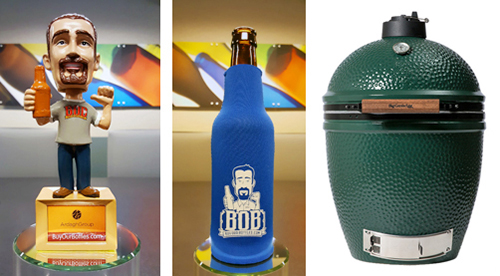 BOB was so busy answering questions from craft brewers and selling beer bottles, there wasn't much opportunity to step away from the BrewExpo America trade show floor to partake in the sessions offered at the conference. However, we were able to sneak away at the end of each day to enjoy a few nights out on the town. On Tuesday, May 3, many of BOB's craft beer friends and colleagues attended the Welcome Reception at the Philadelphia Museum of Art. The stairs leading to the East Entrance of the Philadelphia Museum of Art, aka "The Rocky Steps" are one of the most popular tourist attractions in Philly, so this should've made your Philly to-do list. As for the Welcome Reception, we were floored by the remarkable art, not to mention the amazing craft beer, corndogs and mini cheesesteaks – all three major food groups! On Wednesday, May 4, we went to the annual
Lagunitas
Hootenanny at The Field House. Jam packed with people, the event had plenty of free Lagunitas beer flowing that night. For those of you that aren't familiar, a hootenanny is an old country word for party. Nowadays, a hootenanny is most commonly referred to as an informal gathering with folk music and sometimes dancing. I didn't experience folk music or dancing at the Lagunitas hootenanny, but it was still a great time! On Thursday, May 5, we headed to The Fillmore to attend Here We Grow: A Night for Brewers & Hop Growers at The Fillmore, sponsored by
YCH HOPS
,
Select Botanicals Group
and
The Country Malt Group
. The event was truly a celebration of beer's most intriguing raw ingredient. I have to say, the live music from The Common Deer (courtesy of Lagunitas) was absolutely phenomenal! And, the refreshments were amazing, including craft beer from
Lagunitas Brewing Company
,
Cigar City Brewing
,
Fat Head's Brewery
&
3 Floyds Brewing Company
Collaboration and
Stone Brewing
, among others.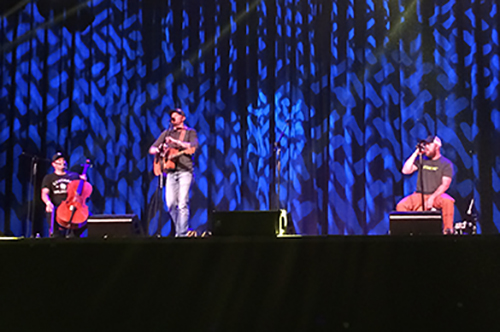 To sum up the week, it was an amazing few days spent drinking remarkable craft beer, eating way too many Philly cheesesteaks, and hanging out with some of the best craft brewers in the nation. We look forward to seeing all of you craft brewers at CBC 2017 in Washington, D.C.! Until next year, cheers!