By: Paula Polei One thing I've learned about craft beer is the joy of sharing my passion with others by joining state Craft Beer Guilds. Through these valuable resources, you can explore craft beer in a whole new way and interact with those around you to share your love of craft beer.
Benefits of Craft Beer Guilds
Guild membership dues are typically set by a board of directors, and vary by state. Brewery members are invited to attend quarterly meetings, have an active voice in the ongoing direction and objectives of the Guild, and have a voice in the legislative initiatives of the Guild. In addition, you can network with current breweries and breweries-in-planning and access all Guild trade shows and events. Beer industry partners, like BOB, are permitted to join as associate or allied trade members. Associate or allied trade members are the suppliers and partners that make it possible for craft brewers to produce the amazing beers that make this industry exciting. Associate or allied trade members have the opportunity to give presentations to the Guild, as well as receive preferred booth locations at trade shows and events.
Brew Smart, Durham
Our relationship with the North Carolina Craft Beer Guild has provided us the opportunity to present at the
Brew Smart, Durham
event. Breweries and affiliates will attend this two-day seminar, held at
Ponysaurus Brewing Company
in Durham on February 22-23, with a focus on packaging. Attendance at the event is $75 per person for members and $125 per person for non-members. This cost includes dinner and a beer on Monday and breakfast on Tuesday.

The schedule for Brew Smart, Durham is as follows:
Monday, February 22
1:00-5:00 pm Educational Sessions & Trade Show 5:15-6:15 pm Field Trip to Epiphany Craft Malt 6:30-8:30 pm Dinner and Networking at Bull City Burger & Brewery
Tuesday, February 23
8:30-11:30 am Educational Sessions & Trade Show
On Tuesday, February 23 from 10:00-11:00 am, Mike Fair, Vice President, Quality at Ardagh Group, will share his knowledge about "Glass Quality." We hope you'll join us at this session!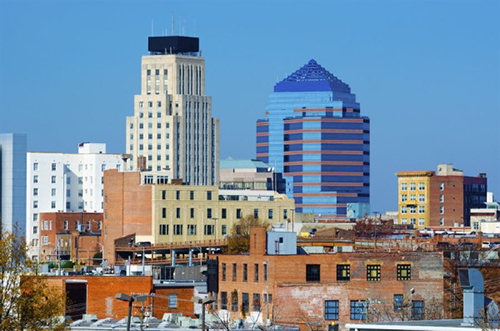 Photo courtesy of North Carolina Craft Brewers Guild
If you're looking for a Guild to join, the Brewers Association has a
comprehensive list
of all of the Craft Beer Guilds by state. BOB highly recommends joining your state's Guild today, and join the craft beer movement! Cheers!