By: Paula Polei The craft beer revolution has seen hundreds of new, exciting brands, delivering delicious beers and reviving old styles. With more than 4,200 craft breweries now operating in the U.S., beer brands have to work even harder to catch the consumer's attention. Every craft brewer wants to believe that their beer is good enough to sell itself, but let's face it – there are tons of great craft beers out there. It's not enough to come up with a clever brand name and a great craft beer. To attract drinkers nowadays, you need a beautifully designed bottle and a unique label that speaks to your brand.
The Iconic Beer Bottle
For more than 400 years, we've used glass bottles to preserve our delicious beer. Today, many craft brewers use the iconic beer bottle as a symbol of their brand – demonstrating a distinct, premium product. Craft brewers have the option to decorate their bottles to create an eye-catching, distinctive package that draws consumer attention on a store shelf. Shapes, colors, embossing, labeling, decorating, and closures can all create an exceptional consumer experience. Beyond the traditional 12oz
Heritage
bottle, craft brewers are often drawn toward
Belgian
bottles and
Growlers
, and then they can add decoration to the bottle to differentiate their brand even further. Here are a few examples of BOB's craft beer buddies that use decoration on their bottles.
Neck Decoration
O'Fallon Brewery
– This long-neck bottle has O'Fallon's signature "O" and "We Love Beer" slogan embossed in the neck of the bottle.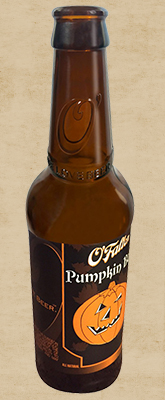 Shoulder Decoration
Wicked Week Brewing
– This beautiful decoration incorporates hops in the shoulder of the bottle. To view the bottle, check out the video on Wicked Weed's
Facebook
page.
Harpoon Brewery
– This bottle uses the "Love Beer. Love Life." tagline as decoration around the shoulder.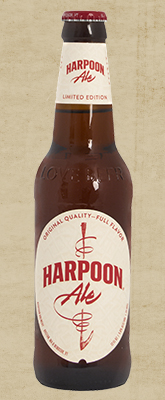 Creative Beer Bottle Labels
Complementary to a product's packaging is the ever-important label. BOB sought out a few craft beer buddies that have some very interesting, eye-catching beer labels.
Classic Anchor Brewing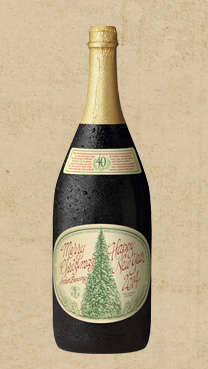 Southern Tier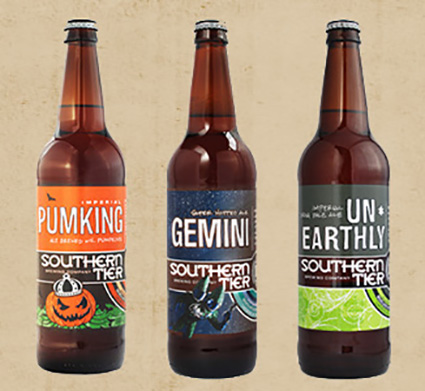 Work of Art Abita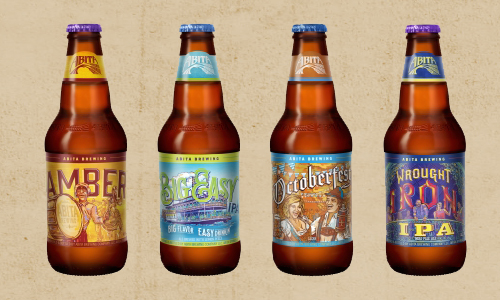 Eccentric 3 Floyds Brewing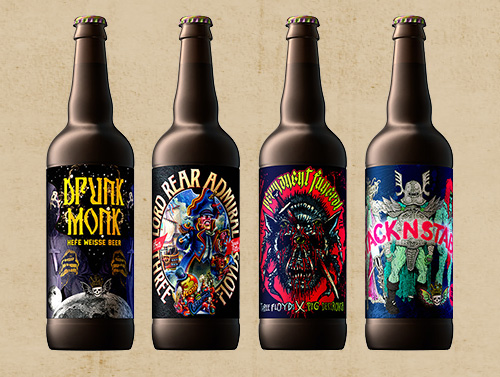 What Consumers Say
A recent study conducted by Mintel Consulting found that 59% of craft beer consumers say glass beer bottles have the coolest art/looks, compared to 24% in cans and 17% with no preference. In addition, the study found that 47% of craft beer consumers say glass beer bottles best tell the story of a brand versus 19% for cans. The online study surveyed 2,000 U.S. respondents aged 21 to 64 who have purchased beer off-premise in the past 90 days.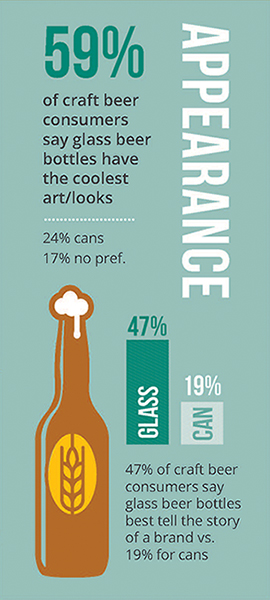 What the Future Holds
We all know that the contents inside the bottle are the most important aspect of craft beer. But, we also know that the packaging and label help create an emotional connection between the consumer and the product. One thing is for certain – we are sure to see many exciting creations during the next phase of the craft beer revolution. Whatever the craft beer industry has to offer in the future, BOB is looking forward to providing innovative packaging solutions. Cheers!