By: Paula Polei On Thursday, August 4, join millions of Americans in raising a glass to one of craft beer's most iconic styles – the India Pale Ale. Founded in 2011, IPA Day is a universal movement created to unite craft beer enthusiasts, bloggers and brewers who use social media for connecting the conversation.
Where does the IPA come from?
The IPA's history began more than 200 years ago. Despite the name, IPA is actually British in origin. Some believe that brewers needed a higher alcohol brew to withstand the sea journey from England to India. Others believe it might be as simple as the fact that British sailors liked to drink. Either way you look at it, alcohol and hops were the perfect ingredients for fending off spoilage, with the hops protecting against infection by wild yeasts. The most universally reported story of the IPA involves George Hodgson of Bow Brewery. He was the go-to guy for the beer needs of the East India Trading Company, helping to supply beer for the imperial troops stationed in, what at the time was, British India. The first recorded reference of Hodgson's Pale Ale in India was in 1801. However, the IPA was not instantly created and named India Pale Ale. Instead, it was an evolution based on the popularity of the style 'abroad' and sought after, years later back in England. In 1822, Samuel Allsopp of Burton Brewers was asked to brew an "India Ale" by the East India Trading Company, reportedly perfecting the style and becoming the premier brewer of the IPA.
Time to Pour Something Hoppy
So, in the spirit of National IPA Day, here are five IPA style variations to try if you like a little hop in your drink.
East Coast-Style IPA:
The most entered category of the Great American Beer Festival and the World Beer Cup, these IPAs have a stronger malt presence, which balances the intensity of the hops, resulting in a more subdued hop flavor. These brews are maltier and sweeter than their West Coast counterparts.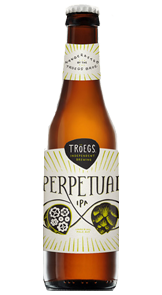 If you are looking for an East Coast IPA with a smooth, refined finish, try
Tröegs Independent Brewing's Perpetual IPA
. It has a slight aroma of hops with a sticky citrus rind, pine balm and tropical fruit flavor.
West Coast-Style IPA:
This style is known for its bold hop aroma, bursting with notes of citrus and tropical fruits. The malt character is understated, giving these brews a hoppier flavor, and finishing dry.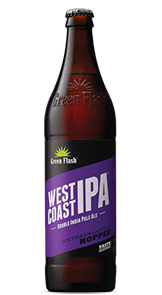 Green Flash's West Coast IPA
has a sweet, passion fruit aroma, with strong grapefruit citrus and pine. The flavor has a grapefruit bitterness, notes of dark caramel malt, and finishes floral with dry, woodsy hop notes.
Imperial or Double IPA:
These brews have a very high hop bitterness, flavor and aroma, and typically have an ABV ranging from seven percent and above. Double IPAs, or Imperial IPAs, refer to an IPA that is typically higher in hop and alcohol content than a standard IPA. Vinnie Cilurzo, Owner of Russian River Brewing, is credited with coining the Double IPA term and originating the style.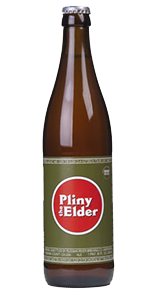 Russian River's Pliny the Elder
is the first brew that comes to mind for a Double IPA. It is well-balanced with malt, hops, and alcohol, and has a slightly bitter taste with a fresh hop aroma of floral, citrus and pine.
Fruit IPA:
These IPAs bring together an unlikely combination – fruit and IPA. Depending on the fruit, sometimes the combination seems natural, like grapefruit and IPA. Other times, it can seem forced, like strawberry jalapeño. These aren't always the most popular brews, but sometimes the combination ends up being a huge hit!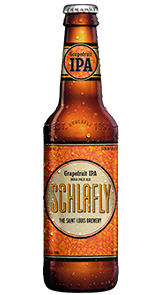 Schlafly's Grapefruit IPA
has distinct citrus and floral attributes, and an American ale yeast that brings a layered fullness to the beer. This brew is known for its bold flavor, tart characteristics and approachable hoppiness. Today, the IPA has become such a phenomenon that it has its own
website
. So, next time you drink an IPA, think of the thirsty British sailors who indirectly helped foster this style. And, on National IPA Day, be sure to join the conversation on social media using #IPAday. Cheers!