As 2017 quickly comes to a close, BOB wanted to take an opportunity to wish you and yours Happy Holidays. We appreciate your business and would like to thank you for a wonderful year.
We hope your 2017 was great, and your 2018 is even better!
[caption id="attachment_956" align="alignleft" width="500"]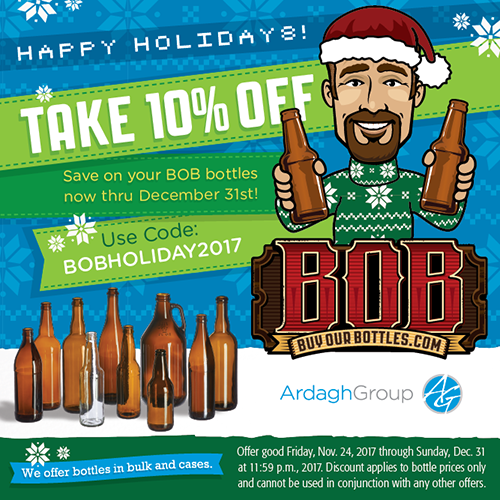 Cheers!